HM Queen Elizabeth II
1926 - 2022
On Thursday 8 September 2022, Buckingham Palace announced with great sorrow the death of HM Queen Elizabeth II. This webpage has been created to provide information about the arrangements being made nationally and locally during this sad time.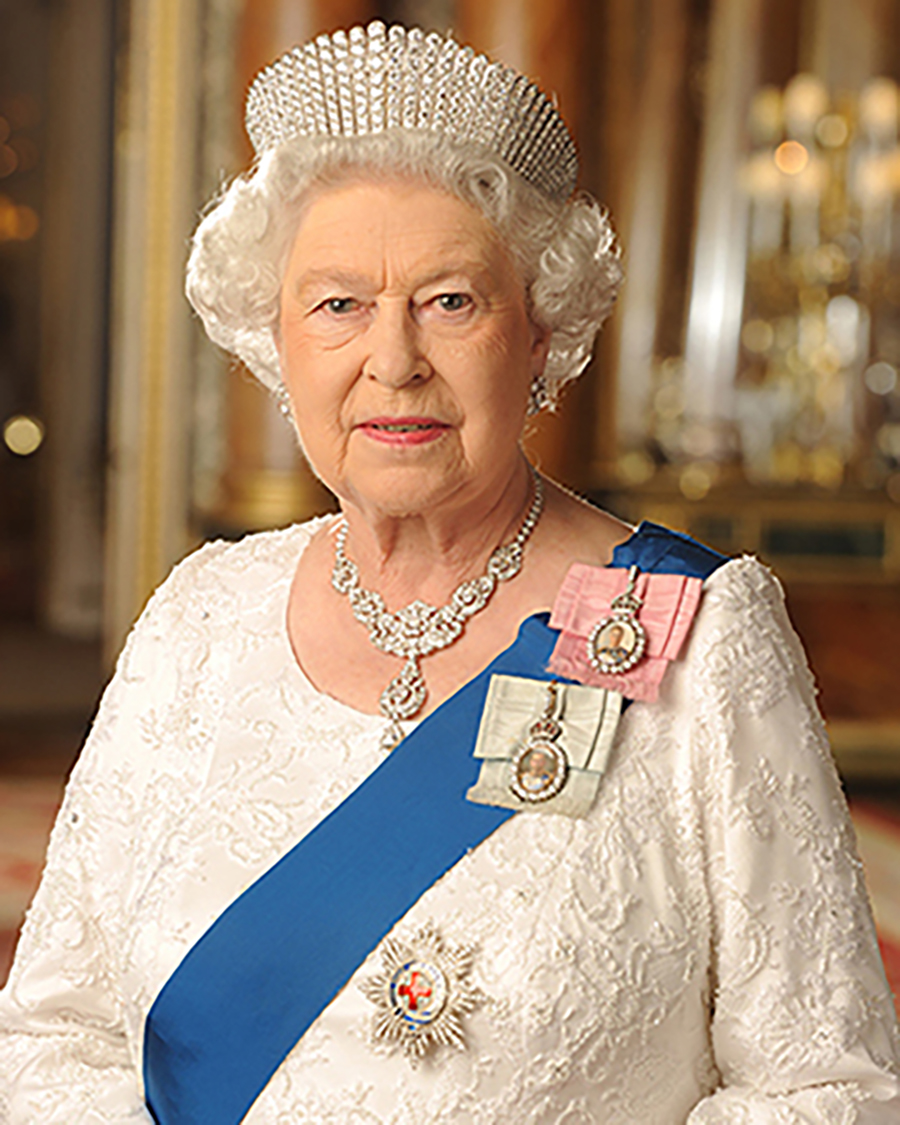 Message from the Mayor of Telford and Wrekin
Deeply saddened to hear this news, the Mayor of Telford and Wrekin Cllr Raj Mehta said: "On behalf of the councillors and staff at Telford & Wrekin Council and the residents of our borough, I would like to express the great sadness felt here at the news of the death of HM Queen Elizabeth II. Our thoughts and deepest sympathy are with the Royal Family at this time."
The nation is now entering a period of mourning. Details of this and the Proclamation of our new sovereign are on the Royal website. Arrangements for the borough of Telford and Wrekin, including the Local Proclamation are detailed on this page.
During this period of national mourning, union flags will be lowered to half mast. However, to coincide with national Proclamation arrangement, flags will return to full mast briefly, until after the Proclamation of the new King has been read locally on Sunday 11 September 2022.
Visit the national online Condolence Book, for residents wishing to express their thoughts.
We also have a dedicated condolence telephone number which allows you to leave a message, which we will ensure is added to the official online condolence book for the borough.
Telephone: 01952 383150
Local condolence books are now open and can be signed during normal opening hours at the following libraries:
These libraries will also be open this Saturday, 17 September 2022 at the following times:
Southwater Library 10 to 5pm
Wellington Library 10am to 1pm
Madeley Library 10am to 1pm
Newport Library 9.30am to 1pm
Oakengates Library 10am to 1pm.
These condolence books will also be open on Tuesday 20 September 2022, from 10am until 5pm. Floral tributes can be laid at these locations too.

Residents wishing to lay floral tributes are welcome to do so at the floral spaces close to Condolence Books at Southwater, Wellington, Madeley, Newport and Oakengates libraries.
People are respectfully asked to unwrap any cellophane, plastic or paper from the floral tributes and place these in nearby litter bins. Flowers left in other public places may be gathered and laid with tributes at these locations. Any non-formal tributes may be removed.
Floral tributes will remain until Thursday 22 September 2022, when they will be gathered and composted.
Churches across Telford and Wrekin will be tolling their bells at 12noon on Friday 9 September 2022. Churches will hold thanksgiving and remembrance services for people to come together.
Following the death of HM Queen Elizabeth II, the new sovereign will be formally announced on Saturday 10 September 2022 at 11am by St James' Palace. This is when King Charles III will be formally proclaimed as the new King. The local proclamation will then be read by the High Sheriff and the Lord Lieutenant of Shropshire at the bandstand in Southwater at 3.30pm on Sunday 11 September 2022, where they will be joined by the Mayor of the Borough of Telford and Wrekin and the Leader of the Council.
Members of public are welcome to attend, and the proclamation will also be broadcast live on Telford & Wrekin Council's Facebook page, visit Telford & Wrekin Council's Facebook page.
Flags will be raised to full mast to coincide with the national proclamation reading and will continue to fly at full-mast until the announcement has been made locally.
Following the proclamation of the new King at Southwater bandstand, local proclamation announcements will also be made across the borough on Sunday 11 September 2022.
These include:
Dawley Town Mayor will read the proclamation at Dawley Town Park at 5pm
The Mayor of Oakengates will read the proclamation at Oakengates Theatre Square at 5pm
Newport Town Crier will read the proclamation at the Butter Cross in Newport at 5.45pm
The Deputy Mayor of Wellington will read the proclamation in All Saints Church in Wellington at approximately 4.45pm
The proclamation will be read at The Anstice, Park Avenue in Madeley at 6pm.
A minute's silence will be observed at 8pm on Sunday 18 September 2022, as a national moment of reflection for HM Queen Elizabeth II.
This will be marked with a short event in Southwater, led by:
the Mayor of Telford and Wrekin, Councillor Raj Mehta
the Council Leader, Shaun Davies
the Vice Lord-Lieutenant of Shropshire, Mrs Jenny Wynn.
The event is starting at 7.55pm on Sunday evening. Members of public are welcome to attend and it will also be shown live on Telford & Wrekin Council's Facebook page, visit Telford & Wrekin Council's Facebook page.
The funeral of HM Queen Elizabeth II will be held at Westminster Abbey on Monday 19 September 2022, at 11am.
Sadness for the loss of the Queen will felt by many; she is the only monarch that most of us have ever known. Grief is a very personal thing and people cope with it in different ways. Talking to family and friends can be a great comfort. There are also a number of organisations locally who offer support, including Cruse Bereavement Care. The Cruse website (opens new window) has lots of useful advice and information that may be helpful to you.