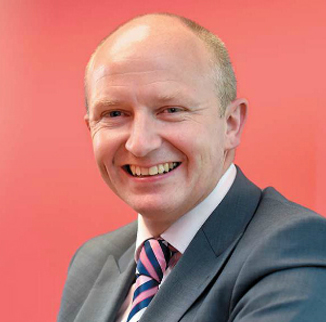 Telford and Wrekin is a great place to live, work, visit and do business.
We, at Telford & Wrekin Council, are shaping the borough and its future, leading and working with communities, residents and businesses by protecting, caring and investing to create a better borough and foster a real sense of pride in our community.
We took enormous pride in our children's services being rated outstanding by Ofsted earlier this year – the first council in the Midlands to achieve this.
To build on this success, we are currently strengthening our Senior Management Team and looking to recruit an exceptional candidate, ready to drive our Council forward in the challenging and changing nature of local government, while ensuring residents and communities are at the heart of what we do every day.
This is a highly influential role where you can make a huge difference, leading dedicated teams and driving partnership working.
In return, we offer a salary of up to £98,000, excellent employment conditions and benefits including local government pension scheme, flexible working and an employee discount scheme.
The post we are recruiting to is our Director: Education & Skills.
We've transformed our children's services from "requires improvement" to "outstanding" in just four years.
We're now looking for a new director to continue to innovate, develop and improve to keep children and young people safe and give them the best possible start in life.
As a director, you'll lead dedicated teams, inspire, influence and drive partnership working with new approaches to help achieve our plans to protect care and invest to create a better borough.
You will be exploring new models of service delivery, generating new income streams to limit cuts to our front-line services, while helping to push the borough as a place to visit, invest and do business in.
You will be part of a team delivering our ambitious vision for the future and taking the Borough forward through the significantly changing times and challenges to ensure that we are fit for the future, punching well above our weight, both regionally and nationally.
It goes without saying that the successful applicant will have a real opportunity to lead and drive change.
You will also have the support of a passionate, hard working group of members and colleagues.
The work will be challenging, varied, exciting and above all, rewarding, and knowing our staff and management teams, with some fun along the way too.
I look forward to receiving your application.
David Sidaway
Chief Executive